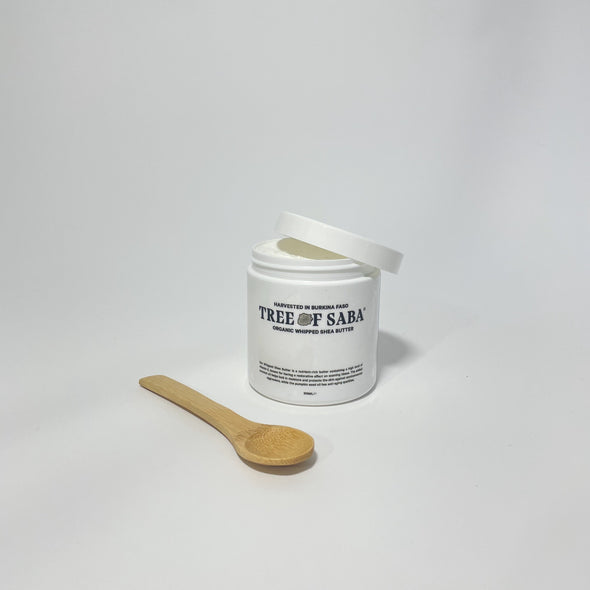 Tree of Saba
Whipped Shea Butter
310 ml

The TOS Whipped Shea Butter is a nutrient-rich and firming butter made with organic shea butter from Burkina Faso, virgin coconut oil, and pumpkin seed oil. Shea butter contains a high level of vitamin E, known for having a restorative effect on scarring tissue. The added coconut oil helps lock in moisture and protects the skin against environmental aggressors, while the pumpkin seed oil has anti-aging qualities. This nourishing blend plumps the skin and gives you a revitalized and flawless complexion.
INSTRUCTIONS: Our butter can be used all over the body, including the face, scalp, and hair. It is suitable for all skin types and ages.  
Shea butter is solid at room temperature. To melt, warm it up between your hands until you get a creamy to oily butter. The skin quickly absorbs the butter, just spread it over your body and gently massage it in.
Store in a cool and dry place.
Join our newsletter and stay updated with Glamcult Store, promos, events and more