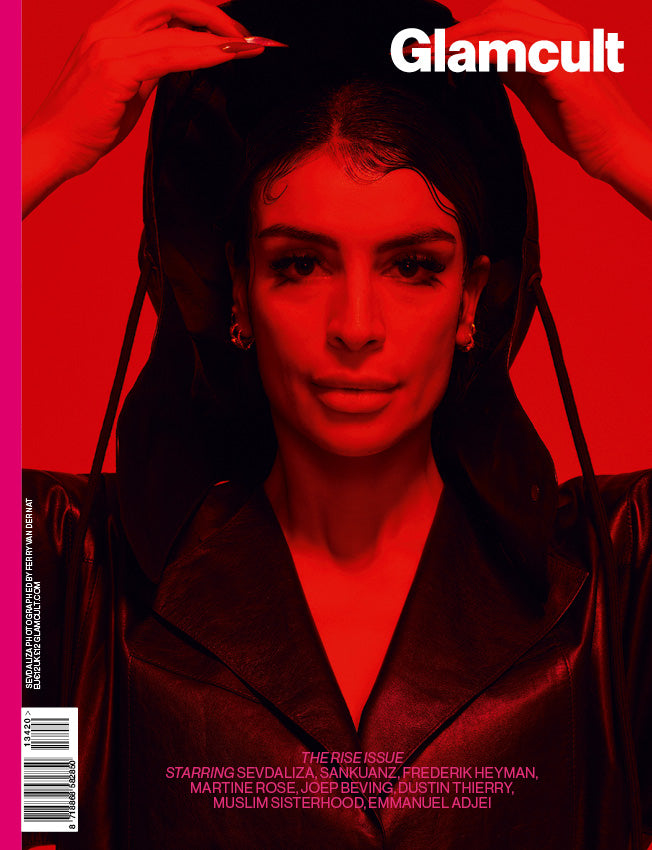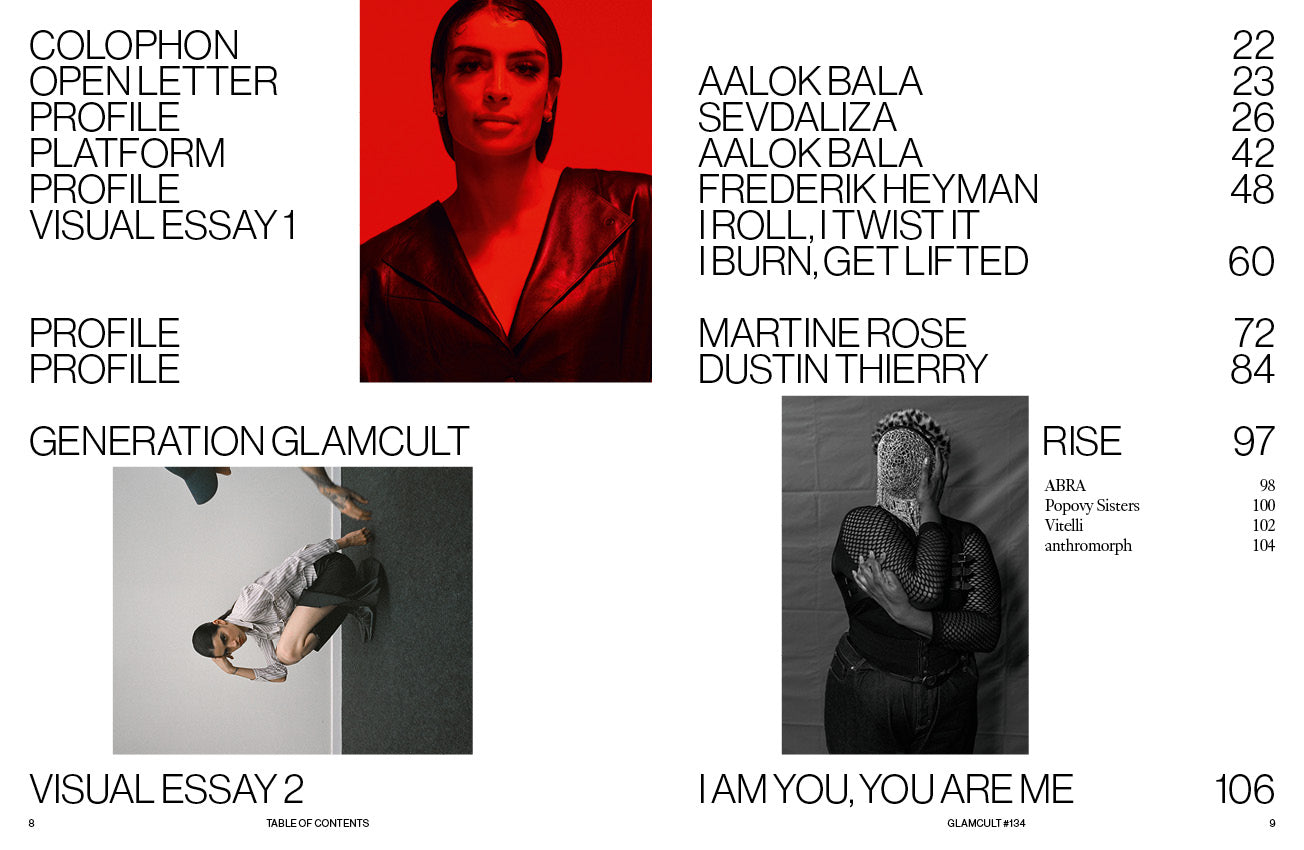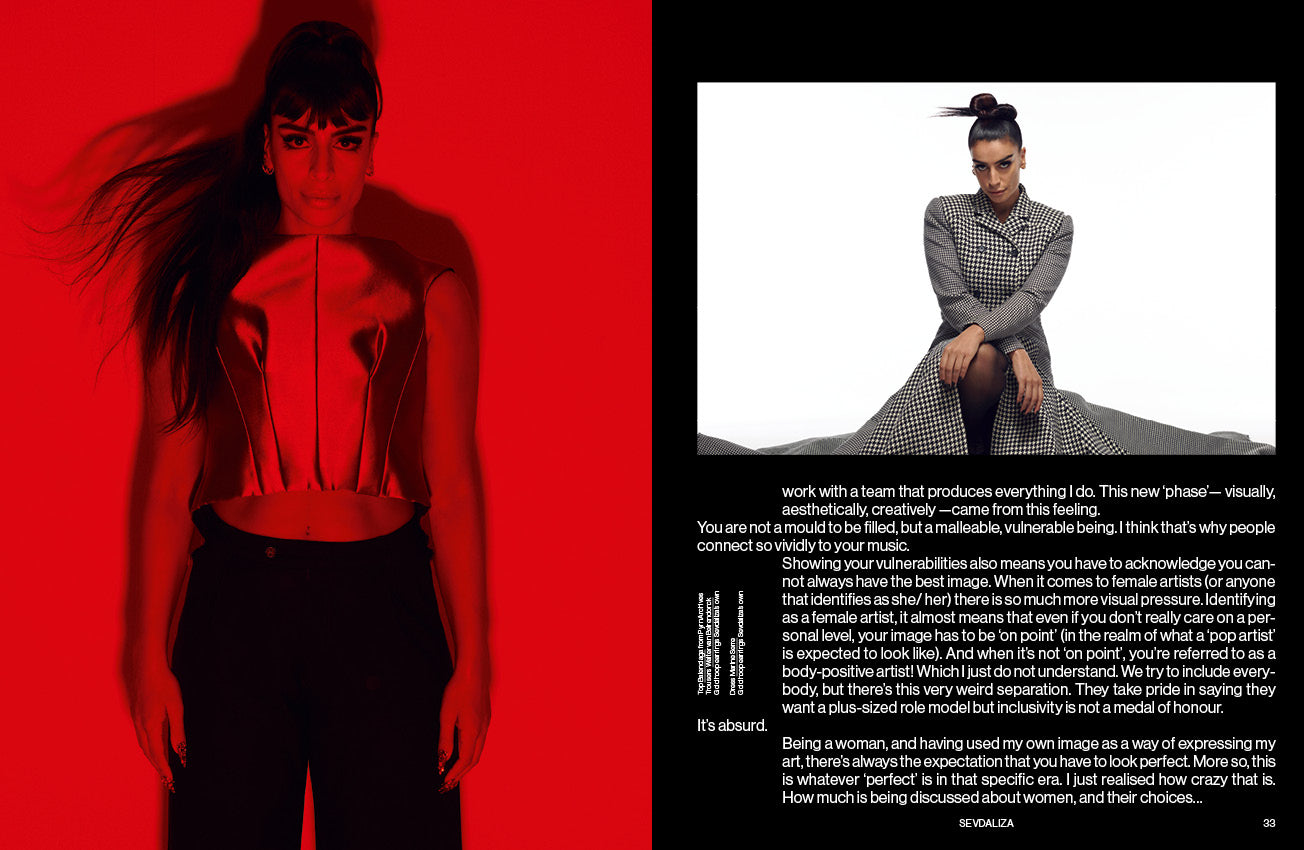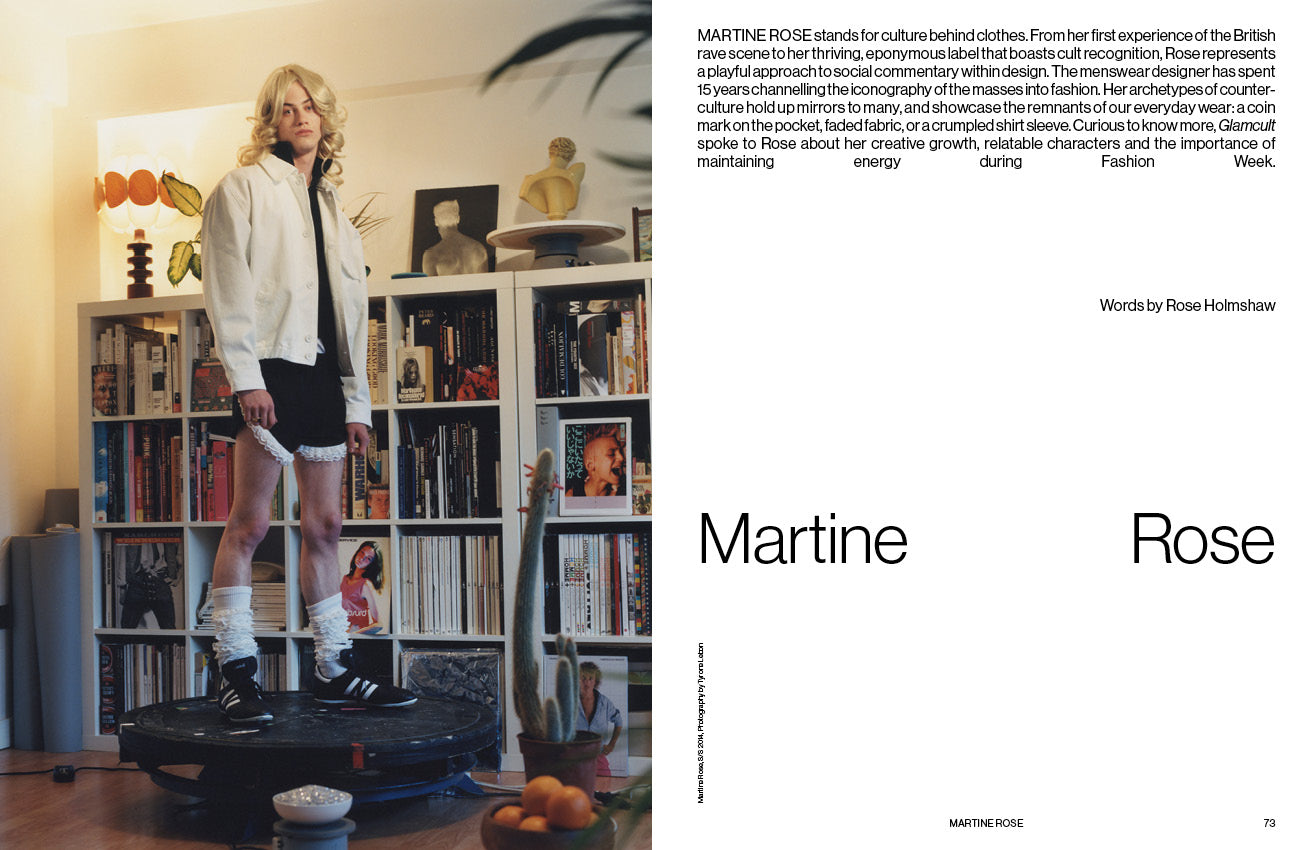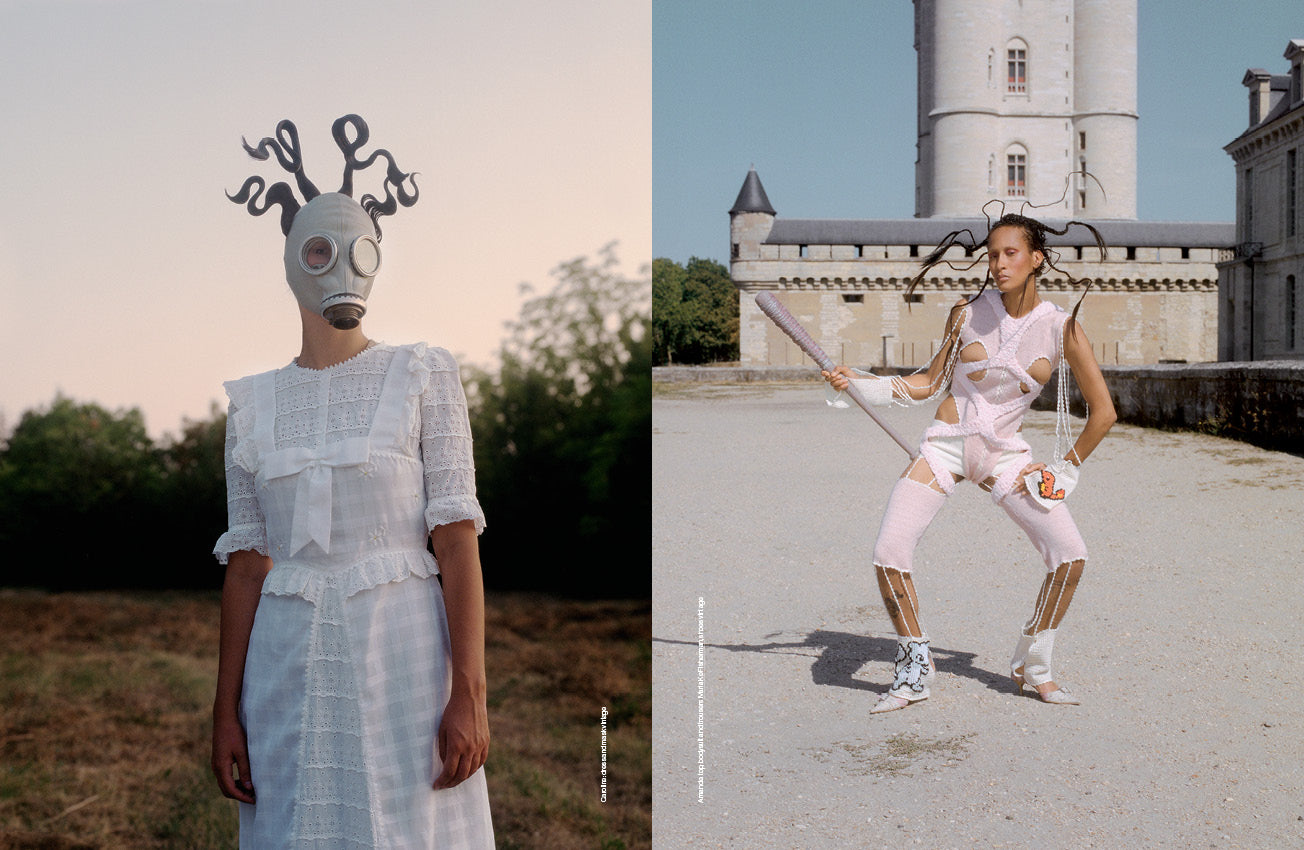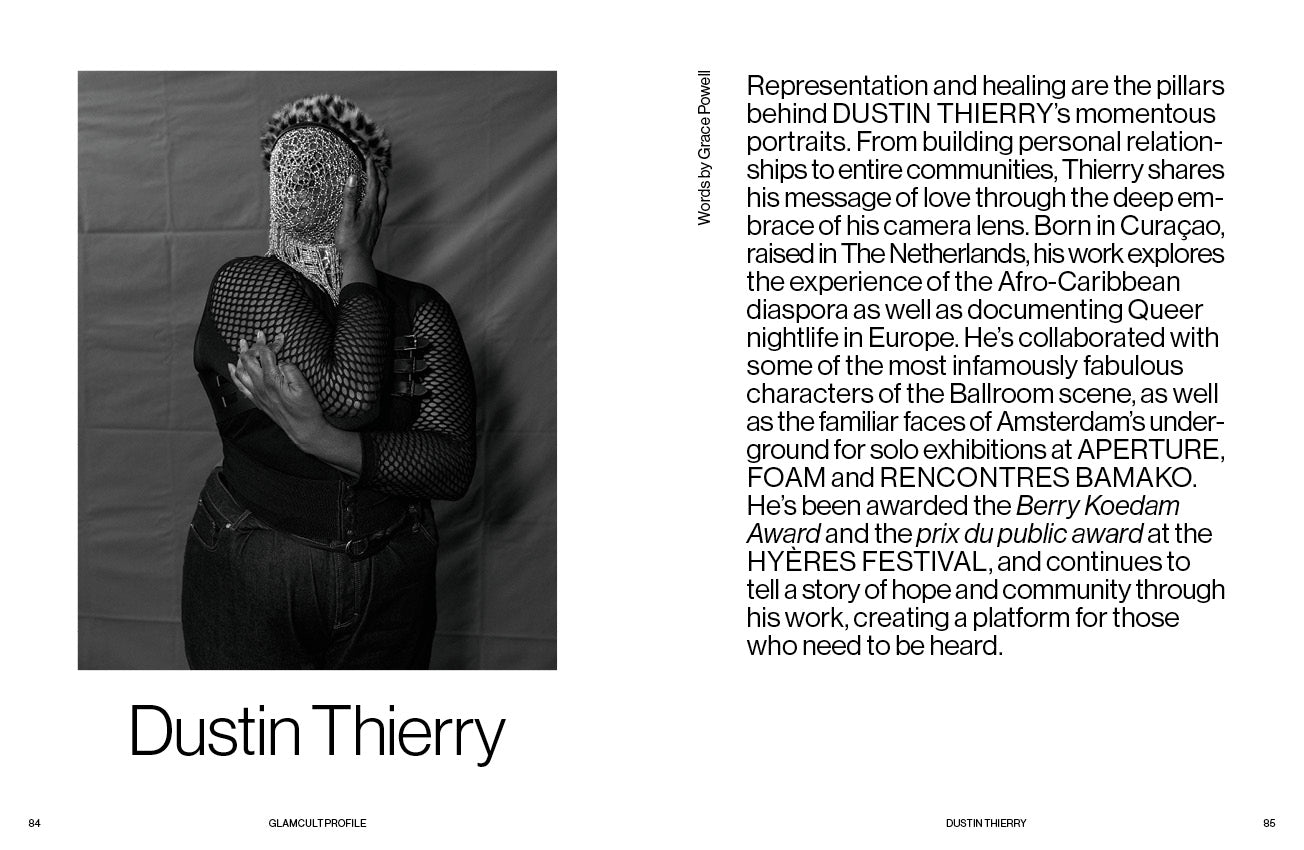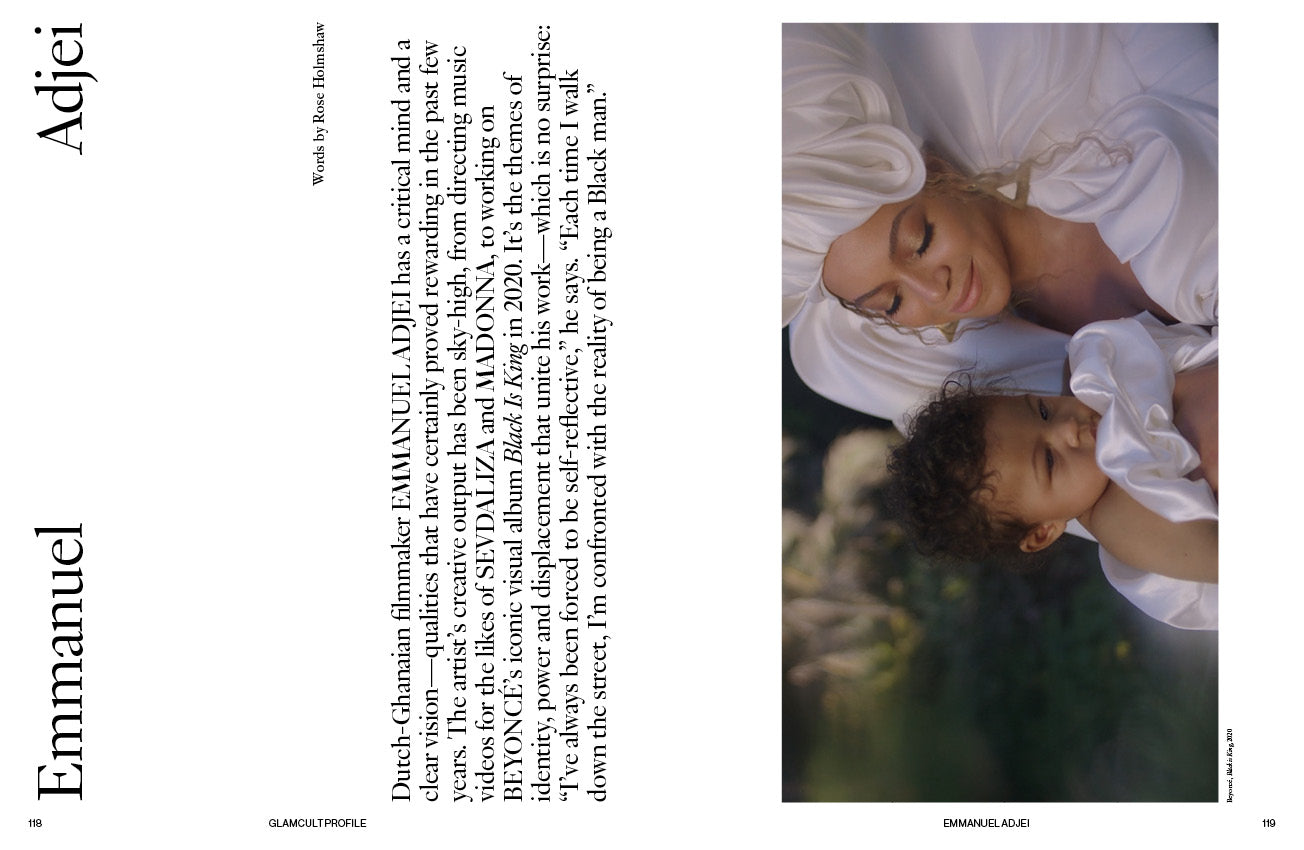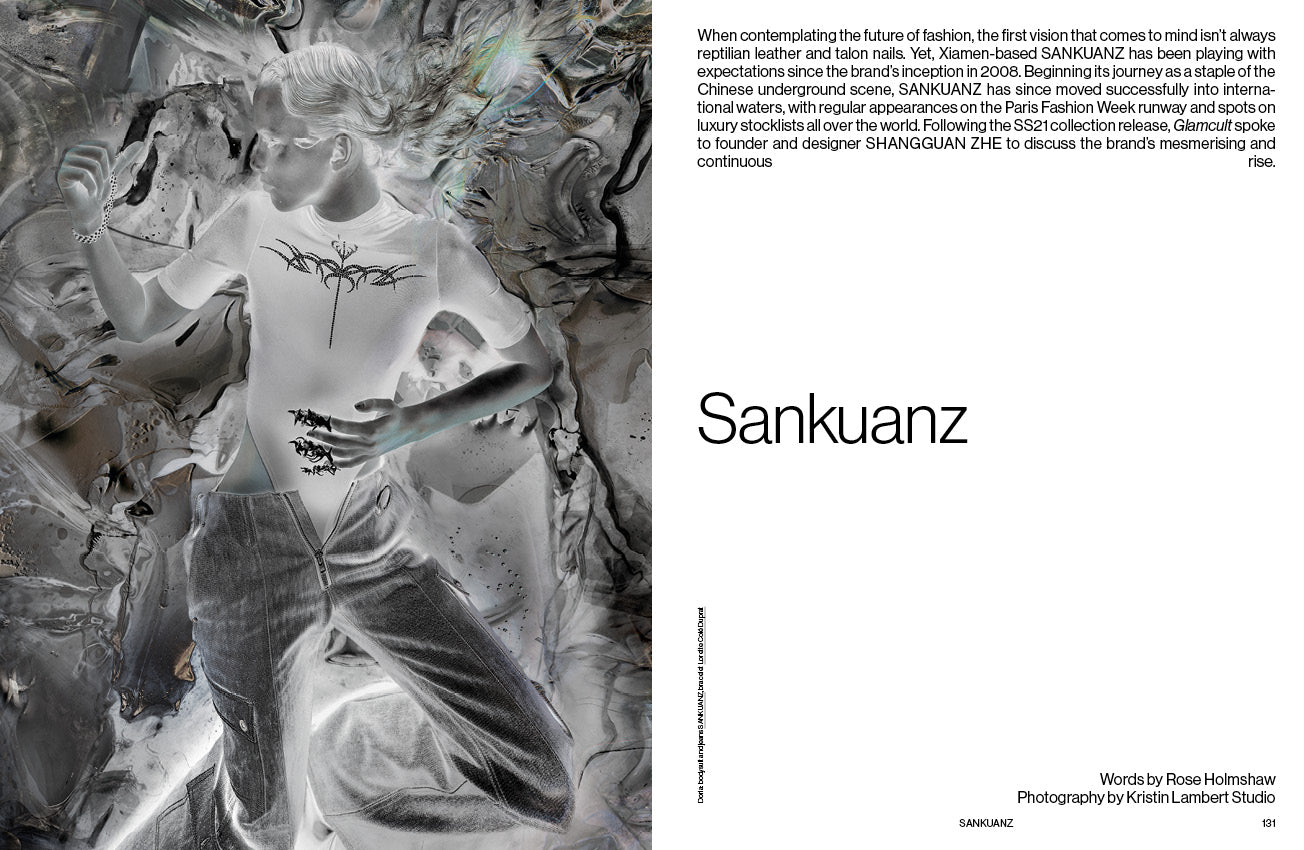 Glamcult
Glamcult #134 – The RISE issue
Glamcult's A/W '20-'21 issue delves into the prospect of a new world. In tumultuous times, we reflect, we examine and we rise. Combining the past, present and future, THE RISE ISSUE celebrates vision and the faith which resonates within. A collective musing of our Zeitgeist. A place where the imperfect present makes a perfect future.

Featuring Sevdaliza, Martine Rose, Sankuanz, ABRA, Luis de Javier, Raven Artson, Frederik Heyman, Dustin Thierry, Muslim Sisterhood and many more. 

Print magazine (pdf version available under E-MAGAZINE).
Free shipping within the Netherlands. EU + Worldwide charges apply. 

Join our newsletter and stay updated with Glamcult Store, promos, events and more